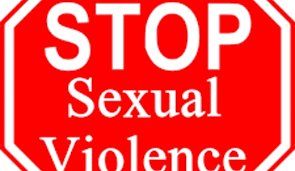 The Uganda Police released the 2019 annual crime report in March this year. The rate of crime, at least that which is reported, has decreased by 9.8% with the cases declining from 238,746 cases reported in 2018 to 215,224 cases reported in 2019. The figures for crimes of a sexual nature which include but are not limited to rape and defilement are, however, upsetting. According to the report, a total of 1,531 women were victims of rape. 688 suspects of rape were charged in Court, 20 were convicted, 6 were acquitted and 15 discharged while 647 are still awaiting trial. These figures are not very different from the 2018 report which showed that 14,985 defilement (sexual assault on a person under 18 years of age) and 1,335 rape cases were reported last year. Of the rape cases alone, 396 cases were taken to court, six ended in conviction and 375 were still pending at the time the report was released. More than 600 were still being investigated.
According to the report, a total of 1,531 women were victims of rape. 688 suspects of rape were charged in Court, 20 were convicted, 6 were acquitted and 15 discharged while 647 are still awaiting trial.
The report may indicate a decline in crime, even in sexual violence crime, but this is hardly the good news it appears to be. The institutionalization of sexual violence is one of the greatest hurdles to the justice-seeking power of women and girls. In the last year, we saw a number of schools (listed in the report) where teachers raped their students. While the predatory teachers whose cases caught media attention were arrested, there has been no further investigation into the school environment that enables this culture of abuse to thrive. When the stories of rape by teachers first broke, I was shocked at how little outrage it seemed to stir and I could not help but compare it to the anger parents expressed when children did not pass their Primary Leaving Exams (PLE) to their expectations. There was no collective anger, no threats of boycott, or long posts on social media claiming malice. As a society, we failed these children but that is not surprising as the report indicates that the highest number of perpetrators of sexual violence are parents, guardians and teachers.
This collective silence is the reason abusers continue to abuse and be shielded from accountability.
The police also, does not provide an enabling environment for women to report. Women who report sexual violence are often blamed at the police station and in worse cases, are subjected to more violence by the same authorities that are supposed to protect them.  This was clear at the beginning of this year when young women took to social media to share their experiences of sexual violence and were accused of fabricating stories to tarnish men's reputations. The victim-blaming is emboldened by patriarchal biases that police carry to their jobs. In an article in February 2020, the former police spokesperson Emilian Kayima blamed sexual violence on what women and girls are wearing, exposing what we already know that women are not safe, not even at the police station.
Moreover, the evidence collecting process is often slow and inhumane, in many cases requiring survivors not to shower until evidence has been obtained by the police surgeon and subjecting them to public trials where they have to re-live their trauma subject to hostile cross-examination.
Therefore, families, educational and religious institutions and the justice system starting with the police are all complicit in enabling and entrenching a rape culture in the society.  Given how considerably low the conviction rate is, if the system does not become more centered on protecting survivors the numbers may decline; and not because of a decline in instances of rape, but because fewer women and girls are reporting because there seems to be no point to it.
Fionah Komusana is a feminist lawyer and writer.
She tweets @komusana
Was this post helpful?
Let us know if you liked the post. That's the only way we can improve.