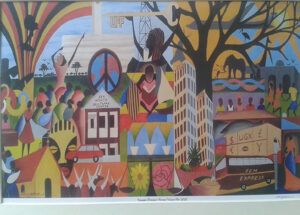 AMwA is a feminist organisation whose work is rooted in feminist principles and beliefs guided by the Charter of Feminist Principles for African Feminists which define our leadership development programme and movement building activities.
The Charter sets out the collective values that we hold as key to our work and to our lives as African feminists. It charts the change we wish to see in our communities, and also how this change is to be achieved. In addition it spells out our individual and collective responsibilities to the movement and to one another within the movement.
With this Charter, we reaffirm our commitment to dismantling patriarchy in all its manifestations in Africa. We remind ourselves of our duty to defend and respect the rights of all women, without qualification. We commit to protecting the legacy of our feminist ancestors who made numerous sacrifices, in order that we can exercise greater autonomy.