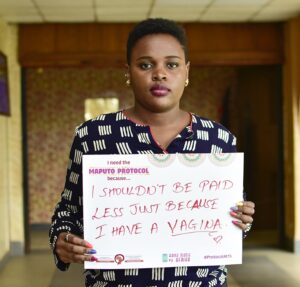 Dismantling Patriarchy and Capitalism to Build Feminist Economies
The intersection of patriarchy and neo-liberal capitalism impedes women's participation in the global economy, exploiting their labour and giving them none of the rewards. Women predominate in low cadre and largely unsafe working pursuits, from the garment industry, assembly plants, flower farms as flower pickers, and extractives where they use sheer will to break apart rocks, the preserve of machines. All the while, the corporations in which they work make vulgar profits. Access, ownership and control of factors of production like land remain out of reach for Africa's women as culture steeped in patriarchal norms does not recognize the legitimacy of women's ownership of such assets. Furthermore, although women make up the bulk of the workforce, they are largely absent from leadership positions, denying them crucial decision making power and leaving them at the mercy of a brutally competitive and exploitative global economy.
According to the UN Women Progress of the World's Women 2015-2016 Report, 89% of women's jobs in Africa are in the informal sector and are consequently not covered by labor relation laws. Most countries have not yet put in place provisions for a minimum or living wage and therefore attract neither social protection nor maternity and pension benefits. This is all in addition to women being the sole custodian of most, if not all household chores.
AMwA advocates for women's economic rights focusing on institutional change and accountability to create feminist economies that work for women. Here women's work, formal and informal, paid and unpaid is valued; women have access to social protection systems like maternity leave and social security; have decent work conditions, and are free to make decisions about how best to utilise their resources.
The Women@Work Campaign: Women's Leadership in the Horticultural Sector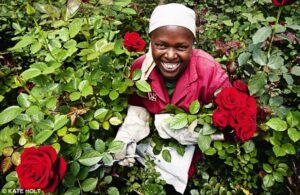 Akina Mama wa Afrika with support from Hivos is part of a consortium steering the Women's Leadership Strategy in the Women@Work Campaign in Uganda, Kenya and Rwanda. The project looks to address both structural and practical needs that hinder women's ascension to positions of leadership by raising the consciousness of women workers, managers, partners and other stakeholders on gender issues.
Women's Land Rights in Malawi, Zambia and Swaziland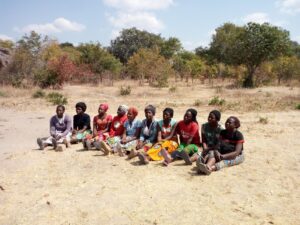 AMwA with support from the Commonwealth Foundation commissioned a three year project to build a vibrant women's movement advocating for women's land rights in the new wave of land acquisition; The project sought to strengthen women's' leadership capacities on economic rights, specifically on women's land rights with emphasis on feminist research, advocacy, movement building and documentation of women's lived experiences.
Women and the Extractives Sector 
AMwA commissioned research into ….