TuWezeshe Akina Dada Africa-UK Young Women's Leadership and Empowerment Movement is a three year women and girls' rights project funded by Comic Relief's Common Ground Initiative. Operating between July 2016-March 2019, the Project is being implemented in five countries; the United Kingdom (including England, Wales and Scotland), Kenya, Uganda, Tanzania and Somaliland. The Project will be facilitated by a consortium of four organizations namely Foundation for Women's Health Research and Development (FORWARD), Akina Mama wa Afrika (AMwA), Sub-Sahara Advisory Panel (SSAP) and Children's Dignity Forum.
Our aim is to improve the rights and amplify the actions of East African girls and young women in their fight against all forms of gender based violence. Our vision is to raise up a new generation of young women leaders who are capable activists and advocates claiming their rights and freedoms.
With reports showing that African countries still constitute some of the most dangerous places for women in terms of acquiring their rights and living lives free from violence, Uganda being no exception, we are convinced that investment in an upcoming generation of feminist activists is still imperative. The Tuwezeshe Akina Dada project in Uganda has seen over 40 young women equipped to be leaders of change in order to combat one of patriarchy's ugliest faces – Sexual and Gender-Based Violence. These young women leaders have been engaged to take up the crucial feminist fight against the unfathomable scourge of SGBV and have gone ahead to influence policy on the vice and raise awareness against SGBV in their communities.
Alumnae Voices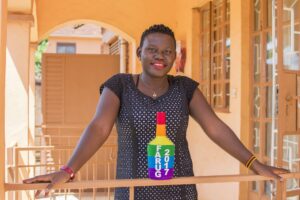 "When I reached out to AMwA's Executive Director to inquire about the application process, she said that they didn't discriminate and that if I didn't get in, it would only be because my application was not good enough – not because I was a sexual minority."
–Gloria Mutyaba works with Freedom and Roam Uganda, an organization that advocates for the rights of Lesbian, Bisexual and Queer women.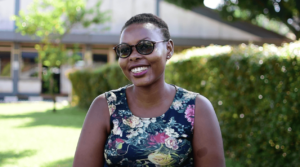 "People always said that I could never change the things that I felt were unfair and spoke so strongly about. With the Tuwezeshe Fellowship, I found a place whe
re my views were valid."
–Tendo Namata, Founder, Embibo Gender Based Initiative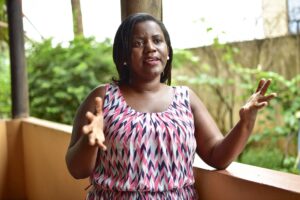 "No one ever talks about women's mental wellbeing and yet many women and especially mothers suffer depression, addiction and other stress disorders. Women in technology spaces are capable of innovating for health sector development and shaping the future."
–Aida Bukubuza, Founder and  Operations Manager of AYDIA Technology Consults and  member of Bernice Women, an NGO fighting to end violence against women.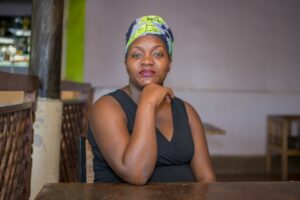 "The training came at a time when my life was broken and I needed healing. I am healed. I am not just happy. I am that word that exceeds happiness – and if it was not for Tuwezeshe, I wouldn't have moved on."
–Saviour Nakakembo was in a physically abusive marriage when she applied for the fellowship. She is the Relationship Manager at Finance Trust Bank and Founder of ….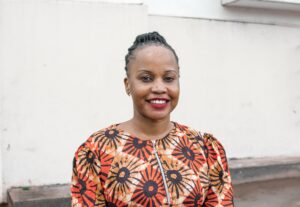 "I always felt feminist in belief and practice but didn't have a name for it. The fellowship helped me define and understand it more."
–Shira Natenda,  Advocate for the rights of Sex Workers, Lesbians and Bisexuals and Founder Golden Women's Centre.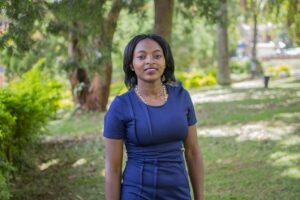 "Many times when people work, they forget about their health and everyone else. Now I have time for self-care, to reflect and interact with people. The fellowship helped me find a work and life balance."
–Patricia Humura, Program Manager Peer to Peer Uganda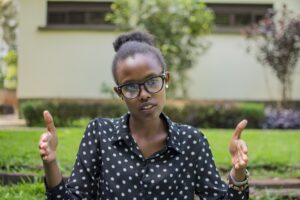 "People keep telling me that my beauty is wasted in feminism and that I will remain unmarried. And I wonder; can't I be whatever I want and advocate for women rights just because I want to get married? … Tuwezeshe gave me a firm ground to stand in my identity and keep going nonetheless."
–Rebecca Karagwa, Law Student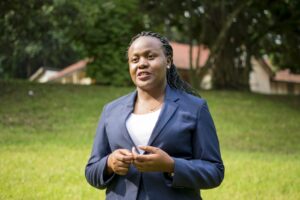 "I wasn't sure about feminism. I felt that feminists were only victimizing themselves. But I started to see that these issues were real. I met young passionate feminists who are all doing phenomenal things and speaking up about injustices. Before that I thought only lawyers could speak up."
–Bridget Nasasira, Lawyer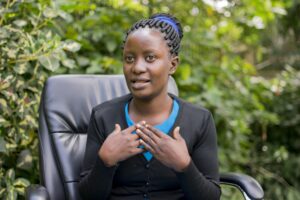 "The Tuwezeshe Fellowship superseded my expectations on the first day. There was a warm welcome from the facilitators and fellows. There was no judgement and we were received exactly as we had come."
–Sumaya Nalubega, Counsellor, Rehabilitation Center for Victims of Domestic and Sexual Violence
Was this post helpful?
Let us know if you liked the post. That's the only way we can improve.