The continued dominance of men in leadership positions across Africa is not good for women, for men or for the continent. The gender gap remains and many women are constantly hindered from participating in leadership. When they do, they are overwhelmed with difficulties entrenched in patriarchal norms and attitudes such as sexual harassment. Given the many programs and initiatives designed to advance women's rights over the past three decades, why has there been such limited progress? Feminists have highlighted gaps in key agendas including the Sustainable Development Goals where SDG5 looks to end gender inequality but does not address unequal power relations between women and men which essentially negates the very thing that leads to gender inequality and deters the realization of women's rights.
Akina Mama wa Afrika looking to rethink how women and feminist activists can engage in decision making spaces and push the envelope to ensure that the principles of the indivisibility, inalienability and inclusivity of all human rights are upheld, conducted a five day residential feminist and transformational leadership development institute for 24 young women leaders from West Africa from 17th to 21st February 2020 in Accra, Ghana. Making a case for an alternative framework of leadership that is not based on power and its retention, AMwA was supported by the African Women's Development Fund (AWDF) to equip the young women with practical skills and tools to be able to speak truth to power and effectively influence global women's rights frameworks like the Beijing Platform for Action. The participants included some of today's fearless leaders committed towards advancing gender equality from Nigeria, Liberia, Sierra Leone, Senegal, the Gambia, Ghana and Cameroon.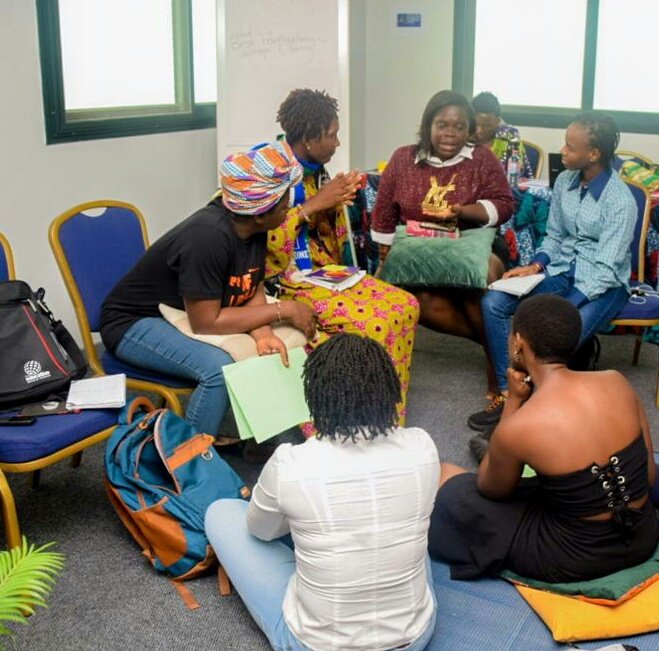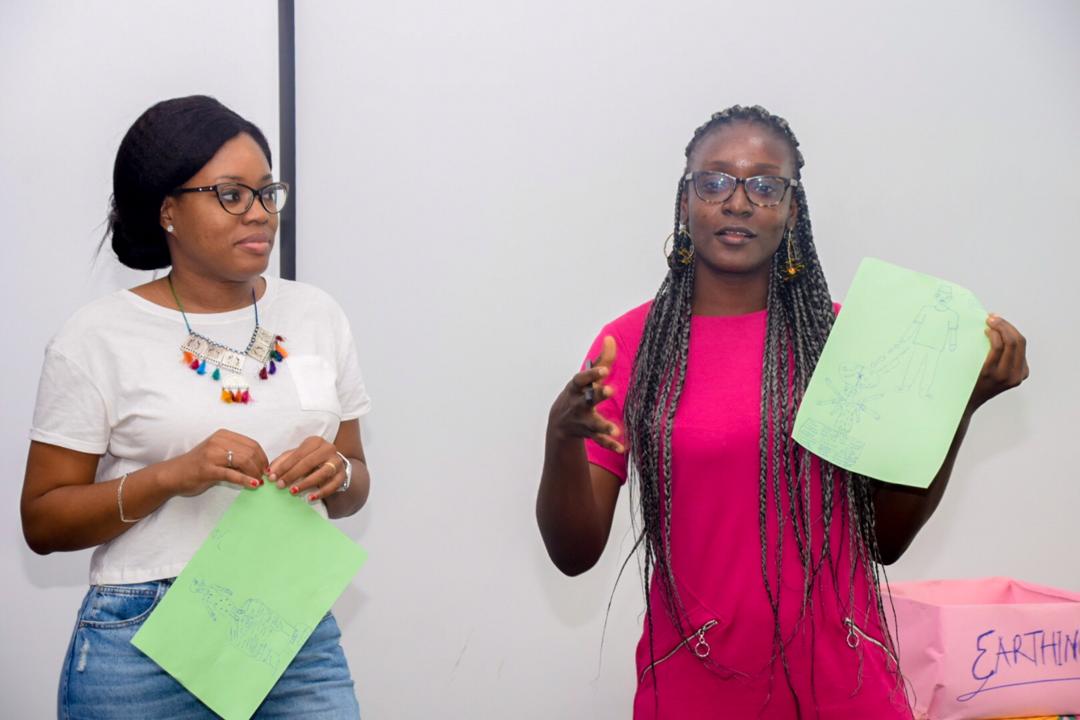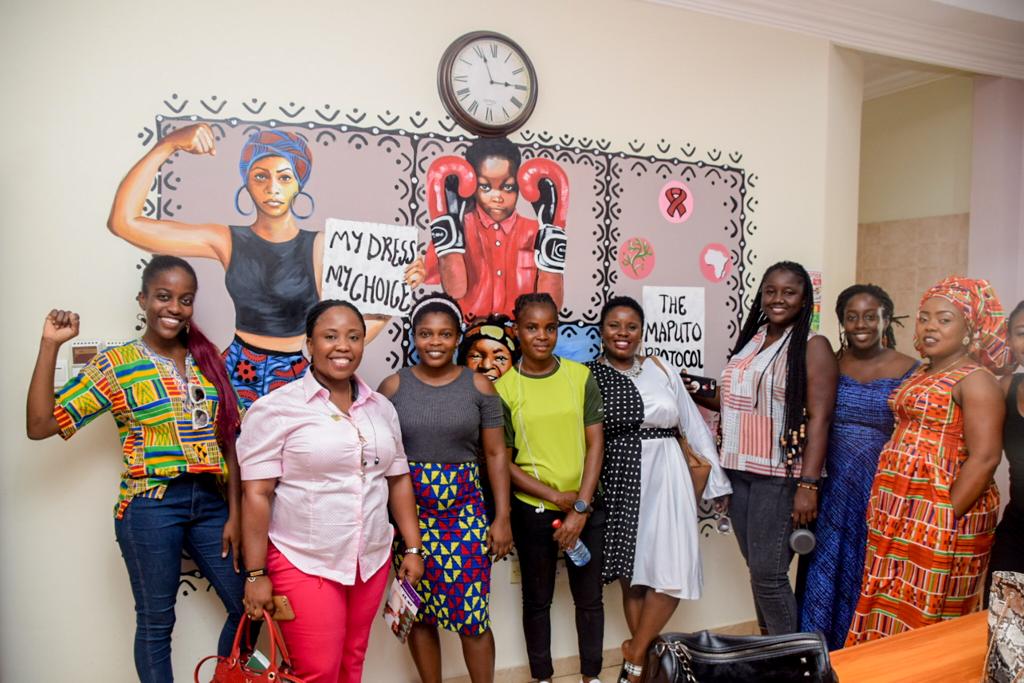 Young women leaders had their leadership abilities enhanced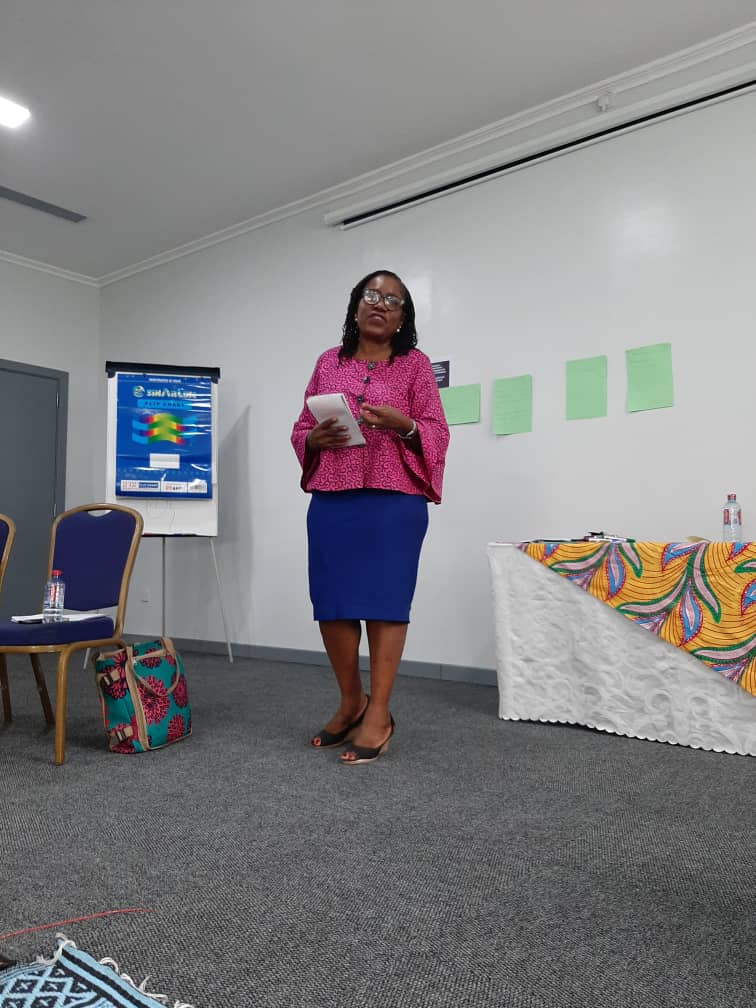 This AWLI experience, like others before it, revolved around unpacking feminist leadership, engaging deeply with feminist issues and was according to participants, rich and liberating. Young queer women were provided a safe space to share their life experiences, women with disabilities had their voices strengthened to demand for inclusivity and young women in politics where encouraged on their path of navigating political spaces to contribute to lasting change for Africa's women and girls. Our Executive Director, Eunice Musiime, set the scene by urging participants to respect the space which had been created to fan the flames of their feminism and to hold it for one another. She noted that the training would serve each participant in their unique way, whether as a healing space or a ground-breaking space where their potential would be unleashed thus leading them to do things they had never imagined themselves doing before – through learning, unlearning and relearning. She communicated that her dream was that the space would cultivate and nurture thinkers and writers, grounded in feminism to create change. As if on cue, one of the participants, Yasmine Ibrahim, shared that her dream was to be a river, springing wisdom and knowledge to the world by the end of the training. Supporting this in her opening remarks, Abigail Burgesson, the AWDF Special Programmes Manager and a passionate and influential advocate for women's rights commissioned the emerging feminists to keep the movement alive.
'Our bodies are the vehicles that ground us, think for us and create a future for us. We must fuel and reconnect with them'. In these words and more, Hope Chigudu, an international personal and organizational development consultant swung into action and kick-started the training in a session on self-development where she further noted that one cannot develop themselves if they do not have self-awareness. She emphasized the need for individuals to be grounded because decisions taken when one is not grounded can be dangerous. In her unique way, Hope also read a letter from a seasoned feminist describing their experiences and what the young feminists can expect on their leadership journeys. It did not in any way promise a smooth sailing.
When you are not grounded, you cannot develop personally and it can be observed by other people for example in your behavior – Hope Chigudu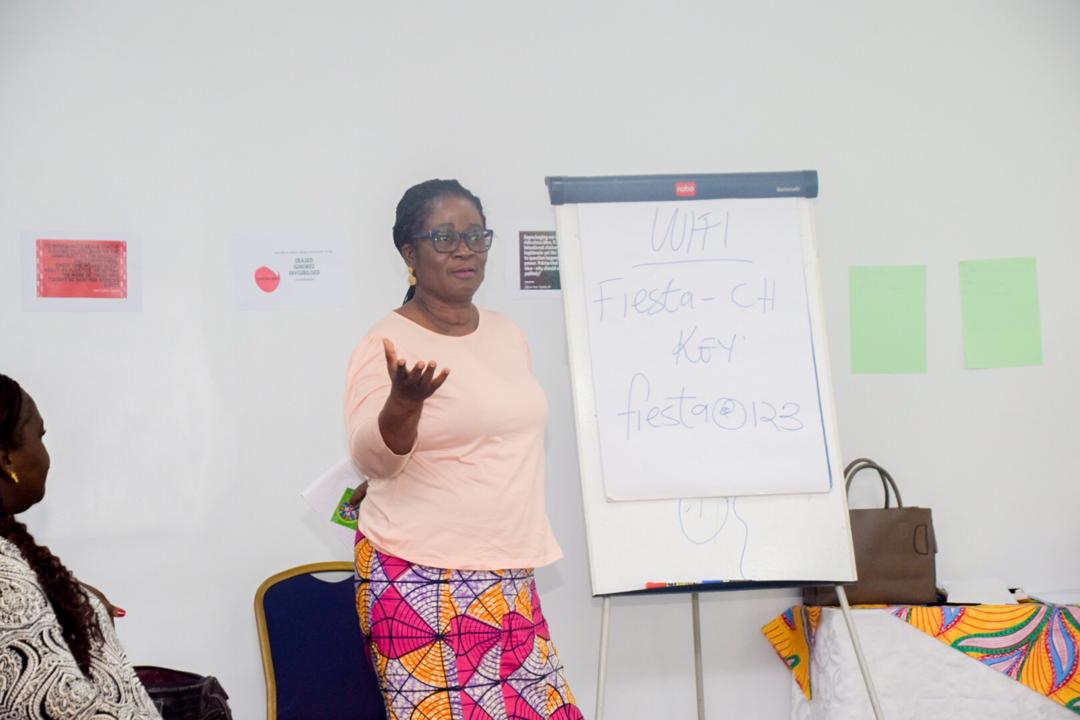 In a largely interactive session, Dr. Rose Mensah Kutin, the Executive Director of Accra Based West African Regional Office of Abantu for development introduced the eager participants to feminist theory where she highlighted the importance of theorizing in one's feminist journey. She further stressed the need to build on the work of earlier feminists in their efforts against patriarchy. Using skits, attendees demonstrated their understanding of patriarchy and its manifestation in different acts of discrimination against women such as sexual harassment, language used in laws and policies and so on. Many were awoken to the urgent need to dismantle patriarchy and related systems of oppression.
The feminist system is about finding new ways and changing the way societies do the things that have been normalised. It is important to investing in feminist initiatives to tackle use of power and privilege – Fatou K Diouf
The session was a perfect segue way into feminist leadership where participants were full of energy as together with Hope Chigudu, they interrogated the differences between feminist and patriarchal styles of leadership. One such difference was the fragmentation and lack of an intersectional approach associated with leadership hinged on patriarchal attitudes. Highlighting that the Charter of  Feminist Principles for African Feminists is our inspiration as African Feminists, Hope guided participants as they explored the Feminist Charter and made commitments to live up to its principles. Similarly, participants had an opportunity to share about the different ways that they have engaged with national, regional, and international processes which included the recent Beijing +25 Africa review processes. In this session with Eunice Musiime, their advocacy skills were strengthened to contribute to ending discrimination against women at all levels of decision making. The institute was wrapped up with a visit to the AWDF were the women leaders were able to acknowledge the historical and significant gains made by the African Women's Movement.
We reaffirm our commitment to dismantle patriarchy in all its manifestations in Africa. Our feminist identity is not qualified with "ifs', 'Buts', or Howevers! We are feminists. Full stop. – An excerpt from the Charter of Feminist Principles for African Feminists
At the end of the five days, participants had been treated to daily self-care routines, healing practices where they connected and re-connected with their bodies and invigorating sessions where their consciousness on controversial and contested women's rights concerns such as abortion was raised. The participants were awakened to the crucial role they play in the liberation of women and girls and were inspired to transform their lives and communities, grounded in the principles of social justice, good governance and accountability.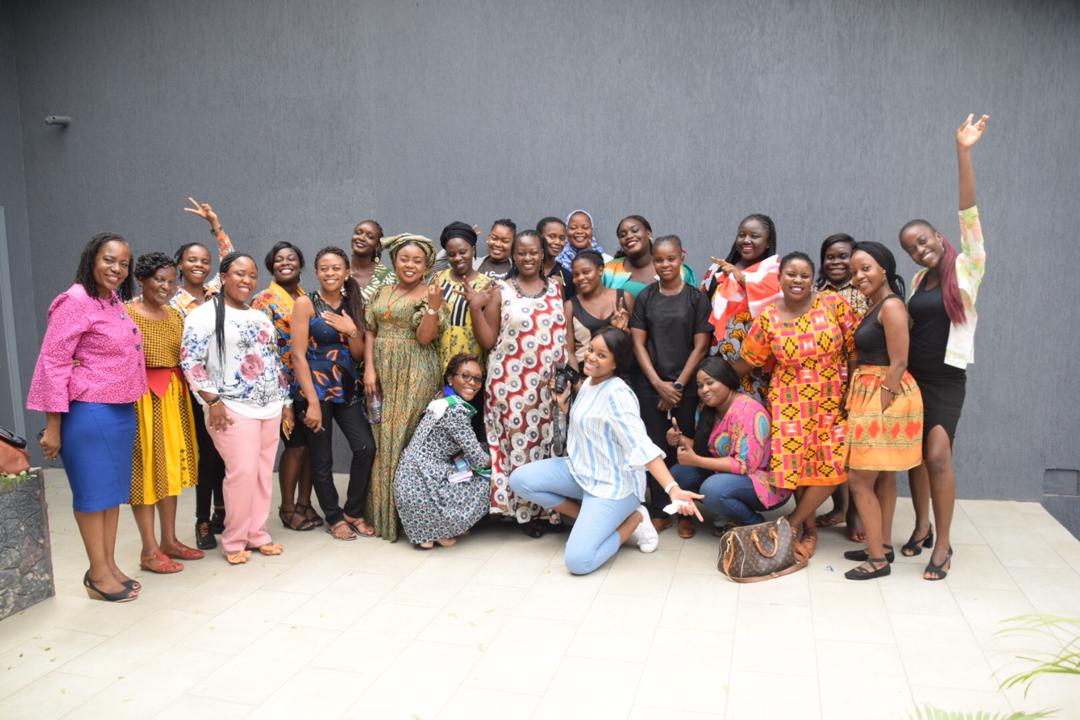 Was this post helpful?
Let us know if you liked the post. That's the only way we can improve.