Cultivating a Culture of Discourse; Inclusivity and Equality as a Generational Mandate
It has been said that young people are the future. However, a number of initiatives that have been put in place to prepare young people for this future exclude young women. This is fueled by patriarchal perceptions and sexism that hinder them from effectively participating in leadership and decision making spaces. Mindful of this, Akina Mama wa Afrika introduced quarterly learning hub sessions for her alumnae of the African Women's Leadership Institute (AWLI) to lead themselves in learning more about issues of concern to women and girls, discovering new advocacy tactics, and strengthening their skills to become change leaders. This time around, the learning hub which was organized with support from UN Women Uganda in partnership with the Elle Parle Women's Association, Global Platforms Uganda, Faraja Africa Foundation, and Makerere University Business School took the form of a Public Speaking and Debate Tournament.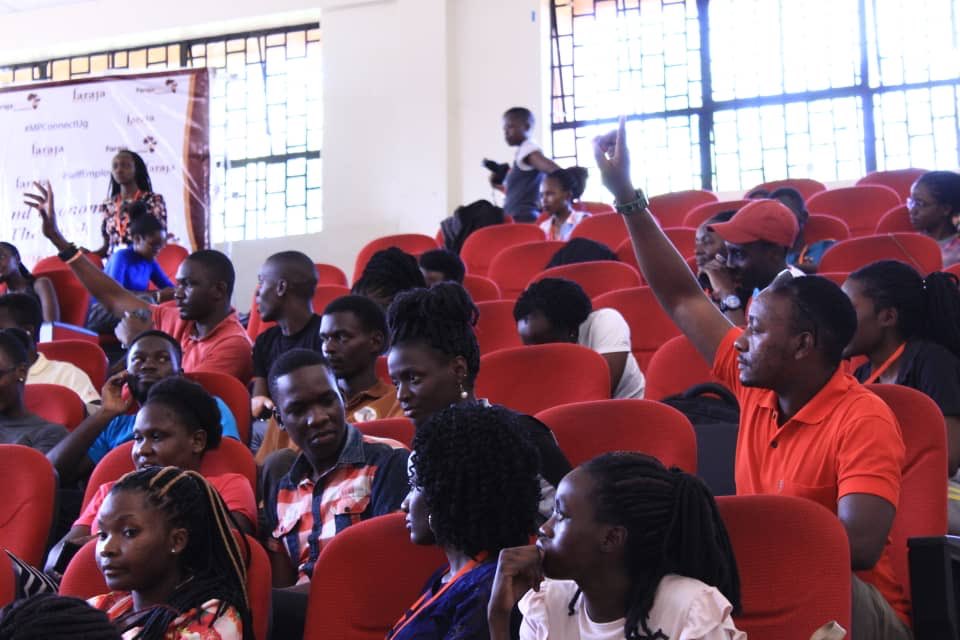 Translated 'She Speaks' from French, the Elle Parle Women's Public Speaking and Debate Tournament, the first ever women's tournament in Uganda and the second in East Africa, sought to provide young women with a platform where they could freely express their opinions and develop their public speaking skills around various issues affecting them. The tournament was hosted at Makerere Business School (MUBS) and convened over 32 debaters and 150 participants from 10 universities across Uganda. The 3 day event themed "Cultivating a culture of discourse; inclusivity and equality as a generational mandate took place from 6th to 8th March 2020. It was not just a debate but a platform for amplifying young women voices, exposure, mentorship and strengthening the connection of sisterhood.
Women are excluded from debate spaces all over the world. It has been discovered that only 20% of debaters in universities and similar institutions are female. Some have none at all. We have started this in Uganda to create a platform where many more young women can voice out their concerns – Paula Mbanza, Elle Parle Women's Association
In debates, public speaking competitions, panel discussions, mentorship sessions, digital dialogues and social media engagements, young women challenged the different stereotypes that society created to restrict women's participation in public spaces and shared knowledge about women's rights. Specifically, AMwA's alumnae; Primah Kwagala, Lucy Okwera and Diana Nansumba comprised a panel that discussed consent in the context of marriage under the motion 'Marriage is implied consent to sex'. The young women argued that sex is a choice and not an obligation and therefore consent must be got before the act. It was noted that this is an issue that affects very many married women who feel that sex is a marital obligation. The conversation was an eye opener to many women who appreciated the need for consent before any act of a sexual nature. Other topics included the plight of migrant labourers, boycotting products of perpetrators of sexual harassment and gender inequality in relation to digital technology. Ruth Kitamirike was awarded as the best public speaker after presenting on women in leadership in Uganda.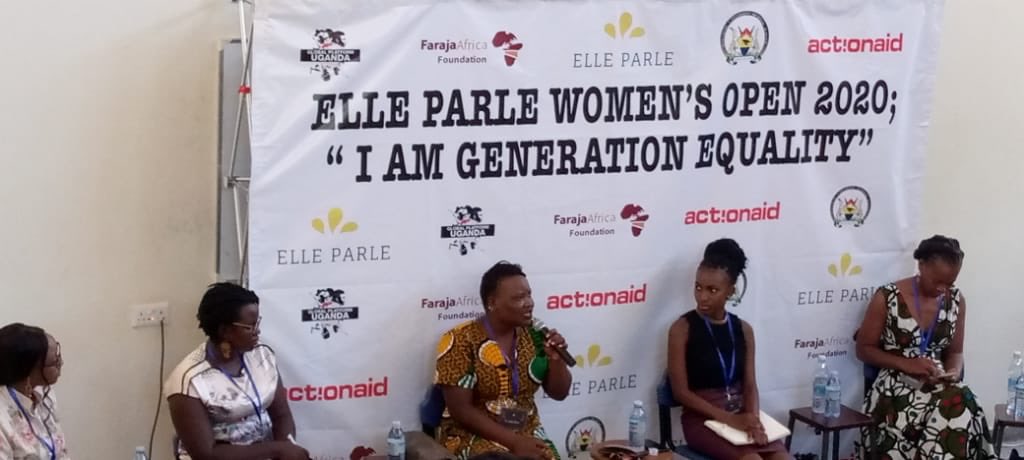 As the chief guest, Hon. Miria Matembe shared her life story explaining who she is and why she does what she does as a result of being discriminated against and ordered to remain at home while her brother was sent to school. She urged the young women not to tarry but fight and continue working hard to create the change they desire. The winners of the debate tournament were Kyambogo University with Makerere University announced as the first runner up and Uganda Christian University as second runner up.
My father wanted me to go and join a teachers' college on the assumption that girls are not meant to be anything else aside from being nurses and teachers. Luckily, I got a bursary to attend Law school at Makerere University. He insisted but I told him to go and tell the Chancellor who had admitted me. He threatened to disown me – Hon Miria Matembe